A recipe my Ukrainian grandmother Chunik used to make.
Make and share this Ukrainian Borscht recipe from Food.com.
1 link sausage, diced
1 onion, chopped
236.59 ml peas
1 garlic clove, peeled and finely chopped
51.76 ml butter (for sauteing)
2 celery ribs, chopped
2 large carrots, peeled and julienned
2-3 whole beets, peeled and julienned (with roots and leaves)
beet leaf, halved
diced tomato, drained
29.58 ml apple cider vinegar (or to taste)
1892.72 ml vegetable stock or 1892.72 ml water
3 potatoes, peeled and cut into 1/2in chunks
1 small green cabbage, chopped
118.29 ml sour cream
14.79-29.58 ml fresh dill (to taste)
7.39 ml salt (to taste)
Directions
Gently cook the onion and garlic in butter in a large saucepan until tender.
Cook beets for about 10-15 minutes in boiling water or stock, then add the carrots. Boil for another 10-15 minutes.
Add the potatoes and dill. When potatoes are still firm (but not hard), add cabbage and beet leaves.
Add celery, sausage and tomatoes. Reduce heat, cover and simmer for 25 minutes.
Add peas, sour cream (stirring out the lumps) and salt. Simmer, half covered, until remaining vegetables are tender (but not mushy).
Stir in vinegar and serve hot.
Reviews
Most Helpful
I was looking to use up some beets from my garden and found this recipe. The gorgeous photo by NcMysteryShopper lured me in, and I am glad it did. This was outstanding! So yummy using fresh dill, carrots, beets, and other things grown by hand. I began by using water instead of stock for the base, but then later decided it lacked a bit of flavor and so added three veggie bouillon cubes to the broth. This was just the right amount! Hubby said he will request this one often. Thanks!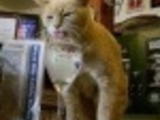 We all loved this soup! I had everything on hand except for beets, but since I used Ultimate Browned Vegetable Stock which contains roasted beets in the stock I am sure I did not miss out on the flavor. This soup is so filling and wonderful for a rainy and cold evening. Thank you Kelly Rose!